While I failed to come up with a special for the entire month of March, I cannot let this month go by without a treat for my loyal Fancy Fans. It is the month of St. Patrick's Day, afterall, and with a grandmother whose maiden name was Mary Margaret Sullivan, I am obliged to celebrate the holiday where everyone wants to be Irish for the day. I feel luck and good fortune have more often than not been on my side, so I'm sharing the wealth of this (mostly) Irish girl's pot of gold by giving you 17% off all orders placed between today (March 12th) and St. Patrick's Day.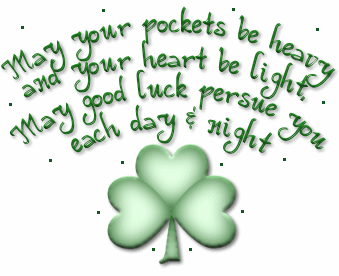 Here are a few Fancy things I've been working on this week:
A sea creature piggy so Nina in Michigan will always know she has friends at the beach :)
The next piggy doesn't have a name, but I drew inspiration from the Boppy slipcover on his mom's registry:
Piggy banks like the two shown above are the large size and can be purchased for $25, plus tax and shipping where applicable. Medium piggies are also available for $15. Find me on Facebook or email me at karen.psimas@yahoo.com with orders and questions.